Oldsmobile Starfire 3 Row Aluminum Radiator 1961-62
Product Description
1961-62 Oldsmobile Starfire
***Guaranteed to cool up to 650 Horsepower!***
For a complete list of our part #'s visit our store Reliable Radiator
Click Here!
Check your measurements!
· Core Dimensions: 17-1/4" High x 22" Wide (3 Row Core)<>
· Overall Dimensions: 23-1/2" High x 25" Wide
·
Upper INLET: 1-1/4" located on the DRIVER side.
· Lower OUTLET: 1-1/2" located on DRIVER side.
· Mounting System: Saddle Mount
· Transmission Cooler: Included
· Billet fill neck and fittings, NOT STAMPED.
· Radiator cap andbrass petcock drain included.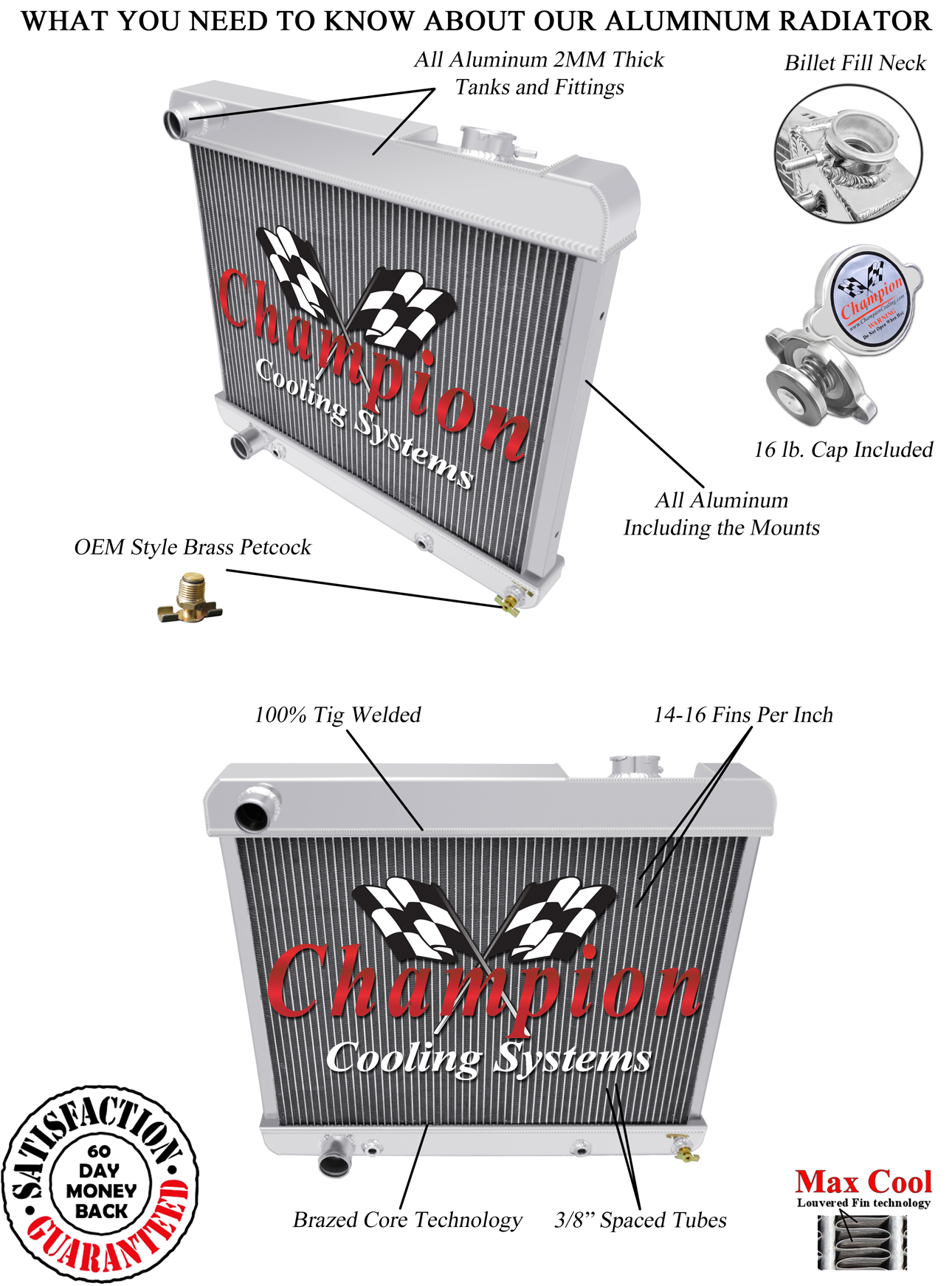 ]
<>
Find Similar Products by Category